Today were going to expand on our look back at Disguise; our collaboration with The Seattle Art Museum.
I was first contacted last year by a SAM representative regarding the potential use of photogrammetry and color 3D printing to bring the public closer than ever to priceless artifacts in a major summer exhibition. The project turned out to be 'Disguise', a summer exhibition examining the role of masks in ancient cultures. Through 3d scanning and printing, the goal was to allow visitors to touch and feel some masks, some had never been displayed in public .
The first task was to handbuild a custom turntable to accommodate the artifacts, which ranged in size from 7″ to 4 feet long. We also assembled a rig of low-heat lighting to eliminate any risk of damaging the pieces.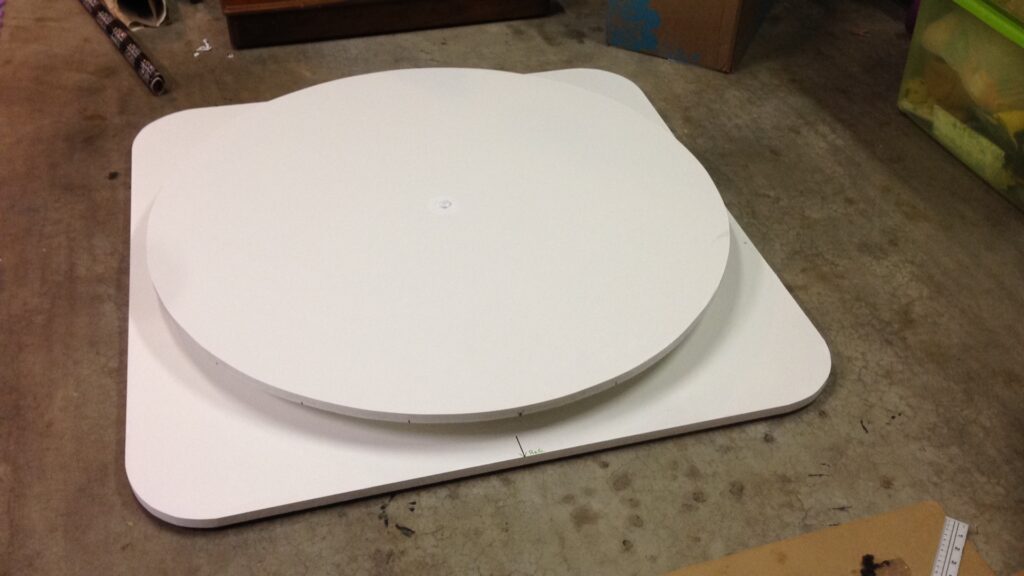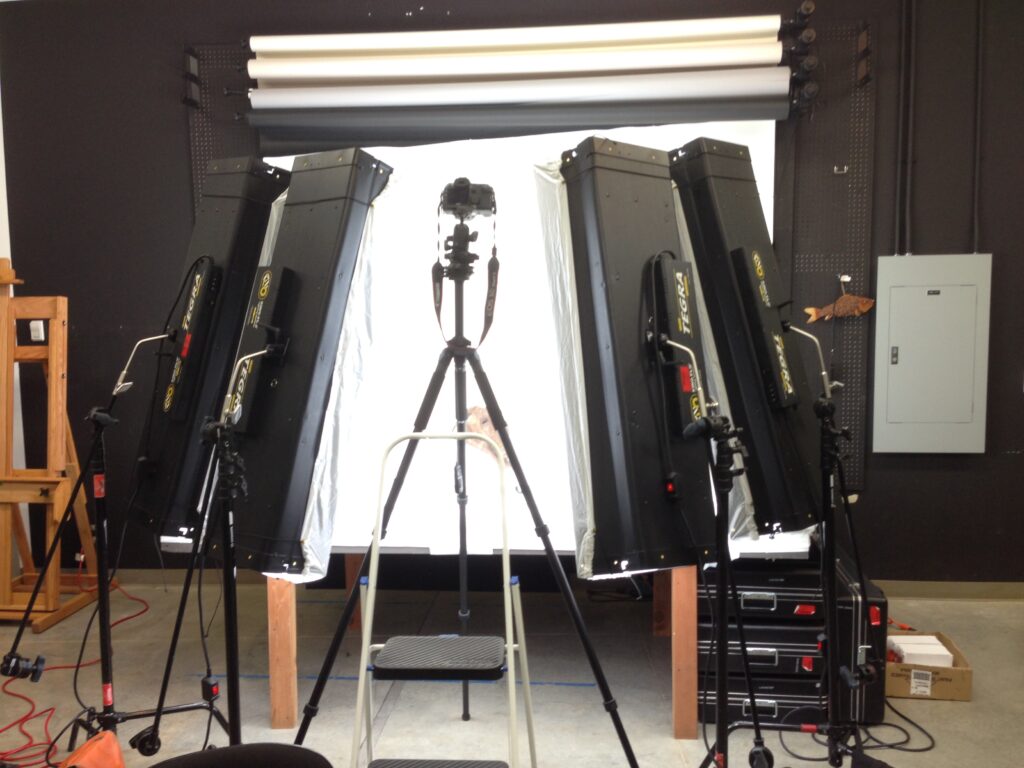 Some of the masks were extremely delicate, which made the process quite challenging but the team persevered and everything was scanned within the allotted time booked with the pieces.

Once the data was secured, there were a few weeks of solid weeks of processing ahead. The project required the highest possible detail level and we pushed the tools to the limit and in a few cases, beyond their limits.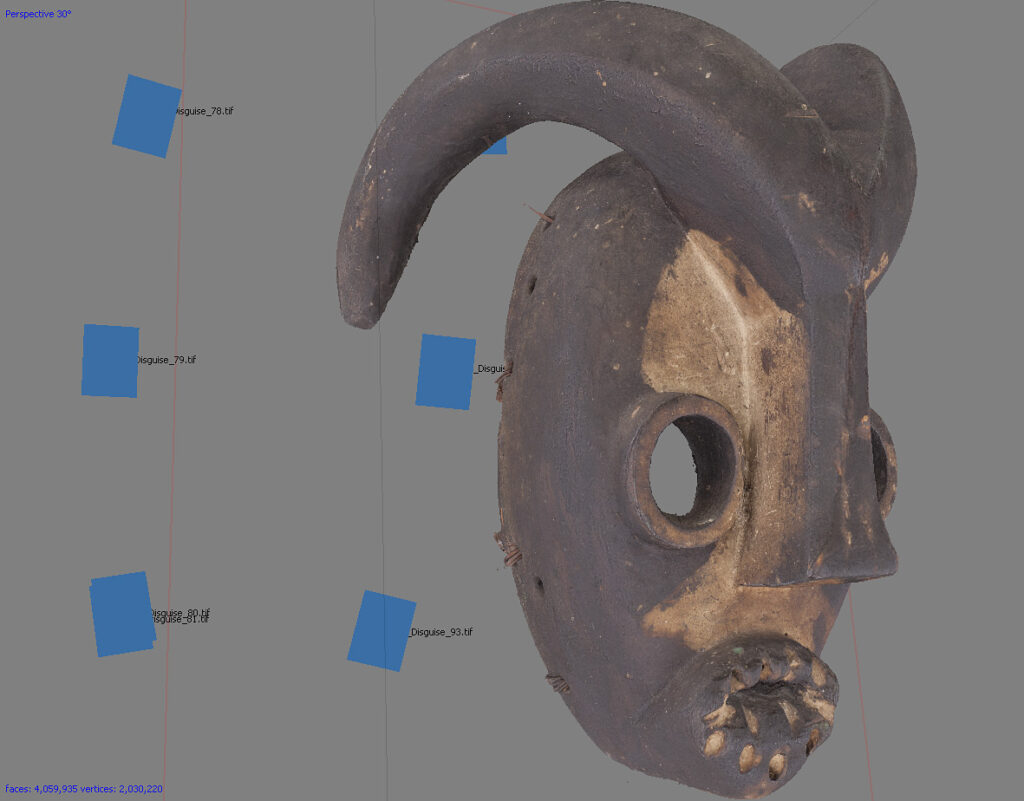 Everything went fairly smoothly on the processing side but the relatively new color 3D printing process brought along several challenges before we ended up with the results we wanted.
The masks presented as 3D renders
In the end, we delivered 12 replicas of the masks at a stunning level of detail, on time. Disguise was an amazing project to be involved with and we are always looking forward to more projects with Museums. The exhibition wrapped in early September, after a wildly successful late summer run.